GQ Magazine has named former San Francisco 49ers quarterback Colin Kaepernick its "Citizen of the Year" for starting the protest that became a movement in the NFL.
"He's been vilified by millions and locked out of the NFL — all because he took a knee to protest police brutality," GQ wrote in a news release about the cover. "Colin Kaepernick's determined stand puts him in rare company in sports history: Muhammad Ali, Jackie Robinson — athletes who risked everything to make a difference."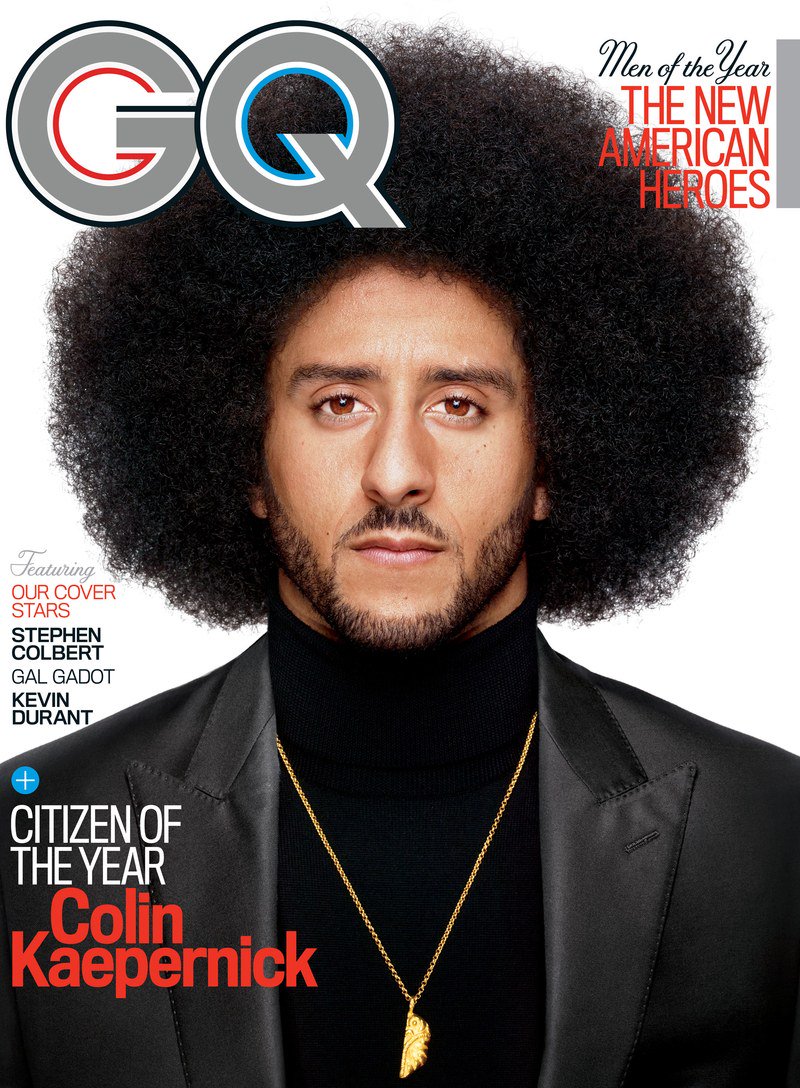 Kaepernick controversially began kneeling during the National Anthem during the beginning of the 2016 NFL season. Now, Kaepernick is out of the league.
"Much has changed in the four years since Colin Kaepernick was last on the cover of GQ. Back then he was a rippling superhero of a quarterback on the rise," the magazine wrote. "But a simple act—kneeling during the national anthem—changed everything. It cost him his job. It also transformed Colin Kaepernick into a lightning rod and a powerful symbol of activism and resistance."
The other 2017 GQ Magazine honorees are Golden State Warriors star Kevin Durant ("Champion of the Year"), comedian Stephen Colbert ("Bad Hombre of the Year") and actress Gal Gadot ("Wonder Woman of the Year").