Madison365 uses excellent journalism to start conversations, find real and lasting solutions, build community, invite action and encourage emerging leaders in Greater Madison's communities of color, and to foster dialog between members of diverse communities.
Madison365 is operated by 365 Media Foundation, a 501(c)(3) nonprofit organization based in Madison, Wisconsin.
Read more about our …
Our Founders
For nearly twenty years, Henry Sanders Jr. (CEO and Publisher) has been a force for community development, economic development and entrepreneurship in the Madison area, in Wisconsin and throughout the Midwest.He worked for the City of Madison and then-Congresswoman Tammy Baldwin before joining the Greater Madison Chamber of Commerce as Vice President. In that capacity he started the Small Business Advisory Council, Latino Chamber of Commerce and the African wAmerican Black Business Association. Sanders is also the founder of the young professionals organization Madison Area Growth Network (MAGNET), Madison Network of Black Professionals, and Capacity 360, a government relations firm that brought more than $15 million to Wisconsin businesses.
Henry ran a statewide campaign for Lieutenant Governor in 2010 and in 2011 joined the Obama Administration as the Small Business Administration's Region V Advocate, speaking up for small businesses across six states.
In 2018, Henry was named InBusiness Magazine's 2018 Startup Company Executive of the Year, was given the Amigo Award by LaMovida Radio and was named Outstanding Experiential Learning Host by the Madison Metropolitan School District for allowing students to attend the Wisconsin Leadership Summit.
He serves on the Board of Directors of Group Health Cooperative of South Central Wisconsin, and chairs its Membership Advisory Council.
For the past decade, A. David Dahmer (Editor in Chief) was editor in chief of The Madison Times Weekly Newspaper, Madison's only multicultural weekly newspaper focusing on the positive people, places, and events in Dane County's African American, Latino, Southeast Asian, and Native American communities. He has written well over 1,000 in-depth articles on minority-related people and topics and has managed the direction, content, design, production, and promotion of this multicultural newspaper that has won national awards.
Dahmer is the immediate past president of the Board of Directors of Centro Hispano of Dane County, a Madison agency that works to improve the quality of life for Latinos and others living in Dane County by empowering youth, strengthening families, and engaging the community. A graduate of UW-Madison, Dahmer is an NAACP Unsung Hero Service Award winner for leadership efforts in advancing the mission and goals of the NAACP and untiring service to the community and a Club TNT Waterbearer Award winner for outstanding contributions to the community. Twitter: @DaveDahmer
Robert Chappell (365 Media Executive Editor, Blueprint365 editor, It's Only 10 Minutes podcast co-host) began his professional journalism career at the age of 15, covering village government for the Mount Horeb Mail in Mount Horeb, Wisconsin. He worked as editor of the Fennimore Times and associate editor of Madison Magazine. He later served Lt. Governor Barbara Lawton as communications director and worked in strategic communications in nonprofit, arts and entertainment and local government sectors for several years.
Twitter: @RobChappell365
Reporting Team
Isaac Trussoni is a full-time reporter with 365 Media. He is from Genoa, Wisconsin and has been in the Madison area for almost a decade. Isaac's interests are in culture, Black life and politics, people working to uplift community, and music. He is looking forward to sharing stories and elevating voices to bring about a more diverse image of Madison and Wisconsin.
Omar Waheed 
is a full-time reporter with 365 Media, focused on business reporting for Blueprint365. A native of Milwaukee, he earned a degree in business from Iowa State University and has worked as a reporter for the Des Moines Register and New York Times.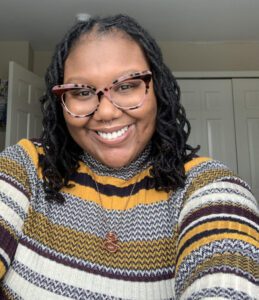 Angelica Euseary
is a journalist from Detroit, Michigan. She moved to Madison for graduate school in 2019 and is currently a second year doctoral student in the Department of Educational Leadership and Policy Analysis at the University of Wisconsin-Madison. In her free time, she likes practicing yoga, making candles, and watching any cooking content with Nyesha Arrington and Gordon Ramsay. She likes conducting investigative and accountability journalism, so pitch to her at 
aeuseary@madison365.org
.
Jnae Thompson is Madison365's health reporting intern, funded by a grant from the Wisconsin Alzheimer's Disease Research Center. Born in Racine, Jnae is a first-generation immigrant with Jamaican roots who loves reading, listening to music, meeting new people, and building deeper and more meaningful connections with her community.
India McMiller is a freelance journalist, covering individuals and events within and surrounding the Milwaukee area. She is a 2017 graduate of Loyola University Chicago, where she majored in Journalism with a double minor in Photography and Studio Art. During her studies, she served as Editorial Contributor for MADE Magazine, a publication for millennials of color. She enjoys sharing the stories of community members and shining a light on the growth and accomplishments of people of color.
Business team
Jill Gade (Director of Business Development) graduated from Edgewood College with Bachelor of Science degrees in Business Management and Marketing while working for Ameritech Cellular. That is where she first met Henry Sanders and began her career and professional training. Over the course of the next 25 years she has become a passionate and enthusiastic sales expert with extensive experience in account management, retail management, customer service, staffing and nonprofit fundraising. 
Outside of work Jill is married, has two daughters and enjoys volunteering. She has served; St. Paul Lutheran School on the PTO and as a Dance Coach for six years, Lake Mills Library Scholastic Fundraiser for five years, Willowbrook Nursing Home for eight years, Lake View Elementary Food Pantry over the last year and currently is currently serving as the "Special Needs Coordinator" at Abiding Shepherd Lutheran Church. 
Stephanie Díaz de León (Director of Outreach and Engagement) is a proven professional in outreach, engagement and workplace diversity. She is the lead planner and designer of the Wisconsin Leadership Summit, the state's premier professional development and community-building event for the state's leaders of color. She has also served on the Engagement, Inclusion and Diversity Committee at the Wisconsin Union and the Engagement, Inclusion and Diversity Council for the University of Wisconsin, and was a member of the University of Wisconsin's Latino Staff and Faculty Association. She has overseen and executed many of the Wisconsin Union's major events, including Diversity Forum every year since 2015, the Memorial Union's reopening, the grand opening of the new Union South and many more.
Contributors
Angela Russell is Vice President for Diversity, Equity and Inclusion at TruStage and the host of Madison365's Black Oxygen podcast.
Matthew Braunginn is a Madison native and civil rights activist.
Rev. David Hart is a pastor, attorney, and author living in Madison.
Gloria Ladson-Billings is the Kellner Family Chair in Urban Education in the Department of Curriculum and Instruction and Faculty Affiliate in the Department of Educational Policy Studies for the University of Wisconsin.
Editorial Independence Policy
We subscribe to standards of editorial independence adopted by the Institute for Nonprofit News:
Our organization retains full authority over editorial content to protect the best journalistic and business interests of our organization. We maintain a firewall between news coverage decisions and sources of all revenue. Acceptance of financial support does not constitute implied or actual endorsement of donors or their products, services or opinions.
We accept gifts, grants and sponsorships from individuals and organizations for the general support of our activities, but our news judgments are made independently and not on the basis of donor support.
Our organization may consider donations to support the coverage of particular topics, but our organization maintains editorial control of the coverage. We will cede no right of review or influence of editorial content, nor of unauthorized distribution of editorial content.
Our organization will make public all donors who give a total of $1,000 or more per year. We will accept anonymous donations for general support only if it is clear that sufficient safeguards have been put into place that the expenditure of that donation is made independently by our organization and in compliance with INN's Membership Standards.