We've published our Black Power list every year since our founding, and it's become the most anticipated thing we do. Every year, I've intended this list to highlight the beauty of the diversity across our state. I want kids here in Wisconsin to see role models of people who are succeeding, to know that it's possible for African Americans to achieve great things here.
That's exactly what our first four lists accomplished, and what we hope to continue with this year's list.
We can't pretend, though, that this is just another year. The COVID-19 pandemic has had a dramatic impact on our communities — our health and our jobs and our financial wellbeing and our education system, and all of these effects are most pronounced in our Black communities. Add to that the brighter-than-ever spotlight on the injustice of systemic racism — it's been a tough year for everybody, but even more so for our Black communities. 
Many have responded to this extraordinary year by expressing an authentic desire to learn more about Black people, get to know Black communities, celebrate Black excellence. That's what this list is — and has always been — about. This list is no longer just a list. It is also an invitation — an invitation to engage, to create, to make Wisconsin a better place to attract and retain leaders of color.
We have never intended this list to be exhaustive. Obviously, no list has been, because we keep finding more and more dynamic leaders doing real work across the private, public and nonprofit sectors. This list will, however, introduce you to some people you've never heard of who are doing great things in other parts of the state or simply working behind the scenes, doing the work without the accolades.
It was important for us to expand the way we think about influence, and to highlight more of the people doing what it takes to improve their community. That's one reason this list is entirely new every year — we considered anyone named on previous lists to be ineligible for this one, even though most of the people on past lists continue to wield considerable influence.
Over the next five days, I hope you learn something you didn't know about some of the real leaders in communities throughout Wisconsin, and that we might be able to make some connections and start conversations that really move communities forward.
Henry Sanders
Publisher and CEO, Madison365
Dr. Keyimani Alford is Dean of Student Access and Success at Madison College, where he oversees a range of services for students including Financial Aid, Academic Advising, Career and Employment, Transfer Services, Veteran Benefits, Student Payments, Scholars of Promise, RISE programs and the Customer Experience Front Desk team, all with an eye toward equity and equal access for underrepresented student populations. He stepped into that role earlier this year after directing the college's financial support services for more than three years. He spent more than 11 years at UW-Milwaukee directing student services and financial aid. He served as national president of the Delta Psi Chi Fraternity for four years and is currently president of the Wisconsin Association of Student Financial Aid Administrators.
Ashley Thomas is the Executive Director of Hope Street Ministry, an organization that provides housing and healing to about 50 men, women, and children in Milwaukee. She began at Hope Street as a volunteer in 2012 and joined the Hope Street team in December of 2013 as the Operations Director. Hope Street was named Nonprofit of the Year in the 2020 Wisconsin Leadership Community Choice Awards based on the vote of community members across Wisconsin.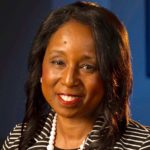 Regina Dunkin is the Community Relations Coordinator for Beloit Health System and the first African American woman to be elected president of the City of Beloit Common Council. For 18 years, she served as executive director of the Merrill Community Center. Dunin has served on over a dozen boards and committees and is currently a member of the Greater Beloit Economic Development Corporation Board & Investment Committee, Health Equity Alliance of Rock County, City of Beloit Appointment Review Committee, Beloit Literacy for Life Initiative, League of Women Voters, Wisconsin Women in Government Board, and Wisconsin State Public Defender Board. Dunkin has been recognized for her outstanding service through various awards and accolades including the School District of Beloit Hero Award, United Way Campaign Coordinator Award, Girl Scouts Volunteer Award, City of Beloit Citizen Award, Janesville School District Martin Luther King Jr. Award, United Way Campaign Cabinet Chair Award, League of Women Voter's Women in Politics Award, Beloit College Warrior Award, Zonta Minnie Mills-Enking Memorial Award, Wisconsin Association of School Boards Award, Congressional Award from the United States House of Representatives, Unsung Hero Award, YWCA Woman of Distinction Award, Big Brothers and Big Sisters Volunteer Award, NAACP Community Award, United Way Campaign Champion 2018,  Beloit College Martin Luther King Jr. Award, and University of Wisconsin Community Award.
Barbara Stewart is the Vice-Chancellor of Diversity & Inclusion at the University of Wisconsin- La Crosse. Prior to becoming the first vice chancellor for diversity and inclusion, she served as the interim vice chancellor for student affairs. Stewart received the Martin Luther King Jr. Leadership Award in 2015.
David Bowen has represented Milwaukee's north side in the State Assembly since 2014. A Milwaukee native, Bowen has been an outspoken advocate for the Black Lives Matter movement and has been openly critical of police departments and their use of force. He is vice-chair of the Democratic Party of Wisconsin and a member of the Milwaukee County Juvenile Detention Alternative Initiative Advisory Committee, Beyond the Bell Milwaukee steering committee. Black Youth Project-100, African American Breastfeeding Network advisory board, State Innovation Exchange, People for the American Way Foundation board of directors, Association of State Democratic Chairs, Young Elected Officials Network, National Black Caucus of State Legislators, National Caucus of State Legislators and Black Millennial Political Convention. 
Alisha and Tydus Hayes opened Pat's Rib Place, named in honor of Alisha's late mother, in Waukesha in 2009. The restaurant expanded from its 1,700-square-foot beginnings in 2018 include more dine-in space to go with its sizable carry out business, which became even a bigger part of the business as the pandemic hit. They've also done good business selling barbecue sauce — a line of business that's even better this year, after Alisha's aunt Oprah (yes, that Oprah) put Pat's House Sauce and Brown Brown Sauce on the list of Oprah's Favorite Things in the December issue of O magazine.
Tyler Whipple is chief of staff for American Family Insurance President and CEO-elect Bill Westrate. In this role, Tyler also oversees the Inclusive Excellence area, which is responsible for leading the company's efforts to develop and implement strategies to advance inclusive excellence as a core value, resulting in a strong culture. Whipple holds a bachelor's degree in history and an MBA from the University of Wisconsin-Madison. 
Rosa Thompson is an advanced learning teacher leader at Schenk Elementary School in the Madison Metropolitan School District and founder of the Black Girl Magic Conference.  Each year Thompson spearheads an effort with girls in grades 4-7 who identify as Black, African-American, and Multiracial to attend a daylong conference to empower one another. Hundreds of girls have attended the conference since its inception in 2018. This year, the event was held virtually and had a live session titled "Self-Care During Quarantine, Loving Yourself and Your Identity, Inspirational Immigrant Stories."
Derius "DJ" Daniels is a team leader for talent acquisition and global mobility at Schreiber Foods and has 15 years of experience creating and developing enterprise-wide talent acquisition inclusion and diversity policies and programs. Before relocating to Green Bay and working for Schreiber in 2010, DJ lived in Atlanta, Georgia and worked for Coca-Cola and AirTran Airways. While at Coca-Cola, he worked on the launch of the University Talent Pipeline program (UTP). One of his primary initiatives was the recruitment of students from HBCUs and other colleges and universities throughout the East Coast. From 2013-2018, DJ lived and worked in Southern California for Schreiber Foods at one its West Coast facilities. DJ has a bachelor's degree from the University of Alabama in Business Management and master's degrees in human resources management and Healthcare Management, both from Troy University in Troy, Alabama.
April Kigeya is the Special Project Manager for the Foundation for Black Women's Wellness. She is also the Outreach Specialist for the UW School of Medicine and Public Health and the Chief Operations Director for Urban Triage, where she is a graduate of Urban Triage's first Supporting Healthy Black Families Cohort. She is also vice president of The Flock, the Forward Madison FC supporter group, and co-founder of Mingo Ladies,  for women who support Forward Madison, and Featherstone Flamingos, a supporter group that works to celebrate and promote Black Culture. Kigeya graduated from UW-Madison with a BA in Legal Studies. 
Tarik Moody is the Director of Digital Strategy at 88Nine Radio Milwaukee and the host of Rhythm Lab Radio and 88Nine After 9. During his time at 88Nine Radio Milwaukee, Moody created 88Nine Labs which works to make Milwaukee's tech scene more accessible for minority communities. Prior to his work in radio, Moody was a practicing architect in Minneapolis and Detroit with a degree from Howard University's School Of Architecture. Moody got his start in radio with the local radio station, KFAI. In 2005, he hosted his own radio show called Rhythm Lab Radio on Minnesota Public Radio. Moody has received various awards from both the Milwaukee Press Club and the Wisconsin Broadcasters Association. Moody also served for 14 years in the Army Reserves.
Lander Brown is senior director of talent strategy and inclusion at Exact Sciences in Madison. He returned to Madison in 2019 to join Exact Sciences after about 12 years in Chicago, most recently as president of human capital consulting firm Gumbo Group. A 1989 graduate of Michigan State University, Lander now leads the talent strategy for a team of more than 2,200, many of whom are at the forefront of the fight against the pandemic, processing thousands of COVID19 tests every day.
Genia Stevens is founder and executive director of Rock County Jumpstart, an organization dedicated to supporting Black-owned startups and small businesses in Beloit and around Rock Countuy. She is also a marketing strategist at Belwah Media and a strategic planning consultant at Belwah Strategy. Through Rock County Jumpstart, she plans on assisting in the creation of a robust entrepreneurial ecosystem that invests in Black businesses.
Marc Young is the director of admissions and recruitment at the University of Wisconsin- Stevens Point. He received a bachelor's degree from UW-Stevens Point in 2013, and has worked at the university ever since, advancing from an administrative assistant, admissions counselor, interim association director of admissions and the interim director of recruitment. 
Mahnker Dahnweih is community power building coordinator at Madison-based Freedom, Inc. She works across Black, Hmong, and Khmer programming to build a culturally vibrant civic engagement program.  She is the child of Liberian refugees and grew up on the South Side of Chicago. Later, she moved to Normal, Illinois where she studied Geography at Illinois State University and has spent most of her career in electoral politics. Before starting with Freedom Inc in February, Mahnker developed civic engagement programming for Milwaukee Riverkeeper.  Mahnker enjoys listening to music, reading novels, and hanging out with family.
Kenneth Robertson is the Executive Vice President, Chief Operating Officer, and Chief Financial Officer at Greater Milwaukee Foundation, which invests more than $4 million in grants to community organizations each year. He has served as vice president and CFO since October 2015. Prior to joining Greater Milwaukee Foundation, he served as the Vice President of Finance for the Boys and Girls Club of Greater Milwaukee.
Opal Ellyse Tomashevska is the senior manager of multicultural business strategy at CUNA Mutual Group. She is also the director of the Multicultural Center of Expertise (MCOE), which exists to help CUNA gain a deeper understanding of multicultural consumers, identify business opportunities, develop action plans, and execute those plans to serve more people and generate substantial business growth. She was on the board of directors for the Lussier Community Education Center. She is also a spoken word poet who released a poetry album titled "My Name Is Opal." 
Darryl Johnson is the Executive Director at Riverworks Development Corporation, currently working to revive Milwaukee's northeast industrial corridor, which experienced economic devastation in the 1990s. Over the course of the last 17 years, Johnson's main focus has been encouraging economic development within his childhood neighborhood of Harambee in northeastern Milwaukee. Johnson was key in securing funding for art and cultural programming for the area's most influential project, the Beerline Trail. He has also developed three Development Corporation owned projects: the Riverworks Commons Shopping Center, the Riverworks Lofts, and the Riverworks City Center. 
Frank Nitty is a Milwaukee activist who has been a prominent advocate for the Black Lives Matter movement. He recently led a march to Washington D.C from Wisocnsin. The group walked 750 miles over 24 days and he spoke to an estimated 50,000 people near the Lincoln Memorial on Aug. 28. 
Terrence Gordon is the assistant Chief of Police of the Milwaukee Police Department and has been a member of the MPD since 1995, working a variety of assignments in patrol, investigations, administration, and training. Gordon has a bachelor's degree in business and public administration, a master's degree in criminal justice, and is a Ph.D. candidate in business psychology. As a trainer and leadership consultant, he travels in the U.S. and Canada presenting training in leadership, stress/resilience, and community policing. Gordon is a graduate of the Senior Management Institute for Police and is committed to continuously improving the police profession in collaboration with diverse communities.
Nada Elmikashfi is the Chief of Staff or Wisconsin State Representative-elect Francesca Hong where she plans to work with her to serve the 76th Assembly district in a way that promotes working-class policy and re-establishes Madison's proud progressive tradition. A prominent activist in Madison, Elmikashfi recently ran for Wisconsin State Senate District 26, finishing in second place. Born in a small farming village in Sudan, Africa, Elmikashfi earned a bachelor's degree in Legal Studies at the University of Wisconsin-Madison with Certificates in Environmental Studies and Entrepreneurship. Elmikashfi served under Gov. Tony Evers in Gubernatorial Appointments, was a legislative fellow for Senate Minority Leader Jennifer Shilling, and organized for the political action organization NextGeneration America. 
Dr. Eddie Moore, Jr. started America & MOORE, LLC to provide comprehensive diversity, privilege, and leadership training/workshops. He is the founder and program Director of the White Privilege Conference (WPC) and founder and president of The Privilege Institute. He is co-founder of the on-line journal Understanding and Dismantling Privilege, co-editor of Everyday White People Confront Racial and Social Injustice: 15 Stories, The Guide for White Women who Teach Black Boys, The Diversity Consultant Cookbook: Preparing for the Challenge (2019), and Teaching Beautiful Brilliant Black Girls (forthcoming, 2021). Dr. Moore received his Ph.D. from the University of Iowa in Education Leadership. His Ph.D. research was on Black football players at Division III schools in the Midwest. 
Samba Baldeh will be sworn in next month as the first Muslim in the Wisconsin State Assembly, representing Madison's north and east sides. The former Madison Common Council president stepped away from a six-figure IT job at American Family to run for the office. Twenty years ago, he moved to Madison from the Gambia. He joined the Common Council in 2015, and was elected council president in just his second term.
Cordero Barkley is the director of finance and investments at Titletown Tech, an investment firm based in Green Bay. Formerly, he was an Assistant Vice President – Fiduciary Officer with Associated Bank Wealth Management, working with high net-worth individuals. He earned both his bachelor's degree and his master's from the University of Wisconsin-Green Bay, where he played Division I basketball from 2005-2009. Barkley was recognized by the Green Bay Chamber of Commerce as 2018 Future 15 recipient, as well as a recipient of the University of Wisconsin-Green Bay Distinguished Recent Alumni Award for 2018. He also currently serves on a number of boards in the Greater Green Bay community
Kiah Calmese Walker is director of supply chain services at UW Health at The American Center & UnityPoint Health-Meriter, a role she assumed late in 2019 after five years as director of hospitality & support services. She began her UW Health career as a health unit coordinator in 2000 and has held a variety of roles in health education and administration. A 1997 graduate of Carleton College, Kiah earned a master's degree from the University of Minnesota in 2015.
Chandra Rodgers is the Senior Vice President of Community Affairs / Community Reinvestment Act Officer at Associated Bank. This year she was recognized as a Game Changer at the Women's Fund of Greater Milwaukee Game Changer event. Rodgers has about 20 years of experience in the banking industry.
John Tate II is the chair of the state Parole Commission. Before accepting the appointment by Gov. Tony Evers, he served as a Third District Alderman in Racine. He also has professional experience as a social worker, case worker and mental healthcare provider within the criminal justice system and in community health settings.
Payton Wade is the communications coordinator at the office of Student Affairs at the University of Wisconsin-Madison. She was a senior at the UW-Madison in 2019 when a student-produced homecoming video touted diversity but featured no people of color, and became an outspoken advocate for representation in its wake. Wade, who is part of the Epsilon Delta Chapter of Alpha Kappa Alpha Sorority, was filmed as part of the promotion but was never included. She led the Student Inclusion Committee, which prompted UW-Madison to take down the video and issue an apology statement, and create a new video.
Nasra Wehelie is the newest alder on Madison's Common Council, having been appointed last month. As of Nov. 17 she represents District 7, which comprises four wards, five neighborhood associations, and approximately 13,000 residents on Madison's southwest side. Wehelie has served as the director of development and communications for Second Harvest Foodbank, the development director for Madison-area Urban Ministry (now called JustDane). She founded the Muslim Youth of Madison and is currently the president/CEO at Empathy 4 Equity LLC, a consulting business that builds a culture of empathy framework for organizational excellence for nonprofits, foundations and corporations.
Michael Jackson is the Associate Athletic Director of Development, Inclusion & Engagement for Wisconsin Badgers Athletics. In his role, he oversees all areas of donor relations, business development as well as diversity & inclusion.  He is a strategic and visionary leader with over 15 years of experience in sales, marketing and business development. As one of the top African-American executives at a growing Fortune 100 company, he was responsible for leading the marketing, talent management and growth strategy for the company's largest geographic region, which includes a team of over 125 financial full-time advisor teams. Jackson is a former two-sport student-athlete Wisconsin, where he was a member of Big Ten champion basketball and track and field teams. He also earned numerous accolades across campus in various leadership positions such as student government and several registered student organizations. He earned an MBA from the Wisconsin School of Business with a concentration in brand management. During his tenure in graduate school, he served as the co-chair of the UW Diversity Plan, which was a campus-wide initiative to update the university's diversity & inclusion strategy. Active in the community, Jackson is a former volunteer of the year recipient at the Boys & Girls Club of Dane County.
Dr. Corey King is the Vice Chancellor for Inclusivity & Student Affairs UW-Green Bay. King has over 27 years of collegiate experience in student affairs. Prior to his current position, King was the Vice President for Enrollment Management & Student Financial Services at Bethune-Cookman University and the Vice President for Student Affairs & Enrollment Management at Florida Atlantic University. During his time at FAU, King established the Urban Male Institute and the First Generation Student Success Center both of which focused on supporting the university's first-generation minority students. King received a Bachelor's Degree and a Master's Degree from Florida State University as well as a Doctorate in Educational Administration & Leadership from the Indiana University of Pennsylvania. 
Marcelia Nicholson, now in her third term, is the first Afro-Latina woman to be Chairwoman of the Milwaukee County Board of Supervisors. Nicholson is also the Fifth District Supervisor for Milwaukee County. Prior to her current position, Nicholson acted as 1st Vice-Chair of the Board, Chair of Economic & Community Development, and IGR committee. Nicholson is also an award-winning activist and uses her work in civic engagement to inform her policy work today. Nicholson has sponsored a variety of legislation including a $15 minimum wage, an eviction reduction program, criminal justice reform, and funding for BIPOC women seeking entrepreneurship. 
Preston Cole is Secretary of the WIsconsin Department of Natural Resources. He had been a member of the Natural Resources Board since 2007, first appointed by Governor Jim Doyle and then re-appointed for another six-year term by Governor Scott Walker in 2013. Secretary Cole served as NRB chair from 2013-14, where he put an emphasis on making board meetings open for citizens to see online. Previously, Secretary Cole worked in a government setting as a parks superintendent for the city of St. Louis and a resource forester for the Missouri Department of Conservation. He also served as operations chief for the Milwaukee Department of Public Works and earlier the city forester. Most recently, Secretary Cole was the commissioner of the Milwaukee Department of Neighborhood Services. Raised on 15 acres in southwestern Michigan, Secretary Cole hunts ducks, geese and pheasants, and enjoys hiking the state park system with his wife, Laura.
Ron Adams is vice president, field diversity and inclusion at Milwaukee-based Northwestern Mutual, a role to which he was just promoted in April after serving for five years in upwardly-mobile D&I roles. He is also recently retired from the Wisconsin Army National Guard, where he held a variety of roles from 1997 until 2016, including diversity officer and company commander. He was a board member of the Milwaukee Homeless Veterans Initiative and is currently a member of the board of the Wisconsin Veterans Network.
Marjorie Rucker has been the Executive director of The Business Council Inc. since 2014. This year she received the Diverse Business Development Award at the MARKETPLACE conference. Rucker assists businesses in better accessing corporate supply chains. She is also the chair of the Ethnic and Diverse Business Coalition.
Sequanna Taylor represents the Second District on the Milwaukee County Board of Supervisors and is 1st Vice Chair. Taylor also represents District 3 on the Milwaukee Board of School Directors for Milwaukee Public Schools. She also served on the board of directors of the National Education Association. She was named Woman of Excellence in the 2020 Wisconsin Leadership Community Choice Awards based on the vote of community members across Wisconsin.
Annie Weatherby-Flowers is the community engagement coordinator at the Madison Public Library and has organized Madison's Juneteenth celebration for 30 years. She holds a bachelor of science in organizational behaviors and leadership, and a master's in education. She is a clinical substance abuse counselor, has fostered nearly 40 kids, and runs support groups through her church, Fountain of Life Church. 
Michelle Nettles is the chief people and culture officer at ManpowerGroup, the third-largest staffing firm in the world. It is a multinational corporation headquartered in Milwaukee.  Prior to her current role she was the chief people and diversity officer of Molson Coors and the chief human resources officer of MillerCoors.
Makda Fessahaye was just this week named director of employee relations for the City of Milwaukee by Mayor Tom Barrett. Previously, she was administrator for the Wisconsin Department of Corrections' Division of Adult Institutions where she is responsible for the operations and management of 36 correctional facilities, six bureaus and offices, and oversees day-to-day operations of the division that employs over 7,200 employees. Prior to her appointment to the role of Administrator, Fessahaye served as legal counsel for the Department of Corrections, primarily practicing employment law, privacy law, and open government law. She earned her undergraduate degree in Communication Studies from Northwestern University and Juris Doctor from Marquette University Law School. Fessahaye is the immediate past president for the Wisconsin Association of African-American Lawyers, a member of Women in Focus, Inc., and a supervising attorney for Madison's Unemployment Appeals Clinic. Makda is also the co-founder of Brunch of Professionals, a networking organization that provides a space for women to connect with one another and forge professional and personal relationships. She was honored with a Wisconsin Women in Goverment 2020 Rising Star Award.
Dr. Carlton D. Jenkins is superintendent of Madison Metropolitan School District, a position he just took on in August 2020. Previously, he served as superintendent of Robbinsdale Area Schools; Chief Academic Officer of Atlanta Public Schools; Superintendent of Saginaw Public Schools. Dr. Jenkins' long career also includes the previous service in MMSD as assistant principal of Memorial High School. Dr. Jenkins earned a bachelor's of science in physical education from Mississippi Valley State University, a master's of science in Educational Administration at UW-Madison; and Ph.D. in Educational Leadership and Policy Analysis at UW-Madison.
Adrian Lipscombe is chef and owner of Uptown Cake & Bakery. After the murder of George Floyd and the subsequent protests this past spring, Lipscombe began receiving a multitude of donations for her "emotional labor." The donations gave Lipscombe an idea: to use the money to purchase land, Black-owned land. Following the first series of anonymous donations, Lipscombe created a GoFundMe campaign to raise money for a plot of farming land of her own with the hopes of using said land to preserve Black agricultural traditions and foodways. 
Ingrid Parker-Hill is the Family Engagement Coordinator at the Green Bay Area School District, responsible for connecting schools and community agencies, and organizations with parents to help them engage more actively in the learning and development of their children. Parker-Hill was formerly the Community Development Manager-Green Bay for the Girl Scouts of the Northwestern Great Lakes, Inc.
Mohammed Bey heads diversity, equity, and inclusion at Northeast Wisconsin Technical College in Green Bay, a role he has held since 2014 — first as director and now as chief officer. WIth bachelor's and master's degrees from Marian University in Fond du Lac, he has also held diversity, equity and inclusion roles at Quinnipiac University and UW-Oshkosh.
Lydia Smith is the Director of Strategy for Social X MKE, a nonprofit young professional diversity and inclusion group. She's worked for some of Milwaukee's largest corporations in IT, Marketing, and Diversity & Inclusion. Currently, Smith leads D&I for Kohl's Inc and is an adjunct professor for MATC's Business & Management Program.
Kingsley Gobourne works to improve the culture and climate at UnityPoint Health-Meriter as the director of diversity, equity and inclusion, overseeing DEI in nine hospital regions across three states. Gobourne has applied his research and evaluation background with a 19-member committee that has divided into four sub-committees focusing on policy, education, engagement and workforce development. After growing up in the rural community of Blanchardville, Gobourne leveraged his relationships with family farmers to launch Artemis Provisions and Cheese, a wholesale food distribution business that supports small local farms and farmers in Wisconsin.
Dr. Cheryl B. Gittens was named interim Deputy Vice-Chancellor for Diversity & Inclusion and Chief Diversity Officer at the University of Wisconsin in the summer of 2020. She is an experienced academic and student affairs administrator who has successfully planned, implemented and managed programs and services designed to increase high school graduation, college enrollment and retention at the undergraduate and graduate levels. As interim Chief Diversity Officer, Gittens provides overall leadership for the university's efforts to create a diverse, inclusive and successful work and learning environment for all students, faculty, staff, alumni and others who partner with the university. She works with schools, colleges and other administrative units across campus on diversity and inclusion initiatives while supervising the key diversity units that comprise the Division of Diversity, Equity & Educational Achievement (DDEEA).
Cavalier Chevy Johnson is president of the Milwaukee Common Council. As alderman in Milwaukee's Second District, Johnson focuses on issues like public safety reform, investing in infrastructure, Johnson attended Bay View High School and the University of Wisconsin-Madison. His professional experience includes serving as a staff assistant to Milwaukee Mayor Tom Barrett and working at the Milwaukee Area Workforce Investment Board, YMCA of Metropolitan Milwaukee and North Avenue Community Development Corporation. At the Milwaukee Area Workforce Investment Board (now Employ Milwaukee), Johnson served at-risk youth, youth entering the workforce for the first time, and adults retooling to enter the workforce for the last time. Johnson has also served on various boards including the Milwaukee YMCA, ACLU, and Milwaukee Community Brainstorming.
Melody McCurtis serves as the Deputy Director of Priorities/Organizer for Metcalfe Park Community Bridges, providing a variety of services to improve the wellness of the Metcalfe Park neighborhood. During this past presidential election, McCurtis, accompanied by her daughter, spent their time going door to door in northwest Milwaukee offering free food, household supplies, and information about how to vote. McCurtis is also one of four plaintiffs in a lawsuit pending before the U.S. Supreme Court regarding mail-in ballots. McCurtis is currently studying nonprofit business management at Cardinal Stritch University.
Jael Currie is the Housing Director at YWCA Madison and candidate for Madison Common Council's 16th District. Currie is also the acting Vice President of the Dane County's Homeless Services Consortium Board of Directors. She was one of 25 women selected as YWCA USA's Inaugural Women of Color and Native Women's Leadership Cohort. Currie describes herself as "a big-picture thinker who applies common sense and empathy into her practice." Currie earned a BA in Social Work and Women's Studies at the University of Wisconsin-Whitewater, and a Master of Social Work at the University of Wisconsin-Madison.
Milele Coggs serves District 6 on the Milwaukee Common Council. She is the youngest woman ever elected to Milwaukee's council and is the first African-American female to ever serve as chair of the Finance and Personnel Committee. She is known as a renowned youth activist and motivational speaker, according to her online biography. Alderwoman Coggs has worked with many programs including Girls Day at City Hall, the MKE Business Now Entrepreneur Summit, Bronzeville Week, the Sixth District Landscape Award, the Dr. James G. White Difference Maker Award, the Housing Resource Fair, AKA Day at City Hall, Office Hours In the District, Girls Shadow Day at City Hall, and the Freedom Essay Scholarship Contest.
LaNelle Ramey is the Executive Director of MENTOR Greater Milwaukee, an organization that aims to increase mentoring relationships by building the capacity of existing mentoring organizations matching a caring adult with children in need through safe, effective mentoring programs throughout Greater Milwaukee. He has nearly 20 years of experience in the nonprofit sector. Ramey worked with organizations such as the YMCA of Metropolitan Milwaukee, New Concept Self Development Center, Boys & Girls Clubs of Greater Milwaukee and Milwaukee Public Schools.
Who'd we miss? Email news@madison365.org and let us know who should be on the list next year!