University of Wisconsin Badgers standout inside linebacker T.J. Edwards believes that there is "more to be done" and has announced via Twitter today that he'll return to Wisconsin for his senior season.
"I couldn't be more excited for my senior season at Wisconsin!" the first-team Associated Press All-American tweeted. "This program means the world to me and I can't wait to get back to work to finish what we started."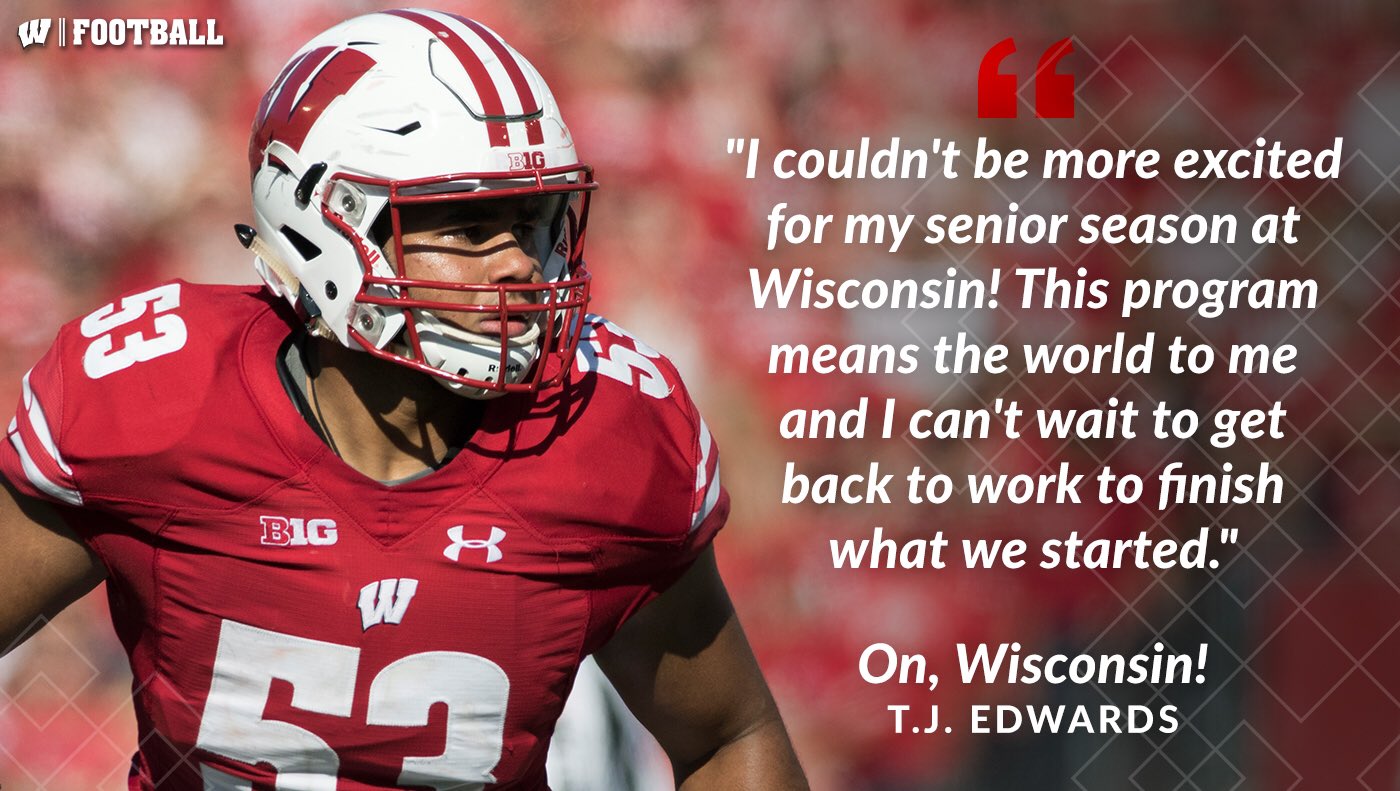 Edwards had been considering the possibility of skipping his senior year at UW to enter the NFL Draft. Edwards has made 38 starts in 39 games played … owns 248 tackles, 26.0 TFL (tackles for losses), 5.0 sacks, 2 forced fumbles, 7 interceptions and 20 pass breakups. He started all 13 games for UW unit that ranked No. 1 nationally in scoring defense (13.7 ppg) and No. 2 in total defense (268.5 ypg) in 2015.
<!a href="https://www.cunamutual.com/"> <!img src="https://madison365.com/wp-content/uploads/2017/07/CUNAInlineAd.jpg">
On Dec. 30, the No. 6 Badgers beat No. 11 Miami 34-24 in the Orange Bowl in front of a crowd of 65,032 at Hard Rock Stadium in Miami to finish the season at 13-1.