Democratic vice presidential nominee Kamala Harris will appear in Milwaukee on Monday,  Sept. 7, the Biden presidential campaign announced today.
Harris is the first Black and South Asian American woman to run on a major political party's presidential ticket. She is the second African-American woman in American history to serve in the U.S. Senate and the first African-American and first woman to serve as California's Attorney General.
Harris lived in Madison for a short time when she was younger. She touted her Wisconsin heritage back in 2018 when she joined fellow Sen. Tammy Baldwin for a meet-and-greet with local young professionals on Madison's near east side.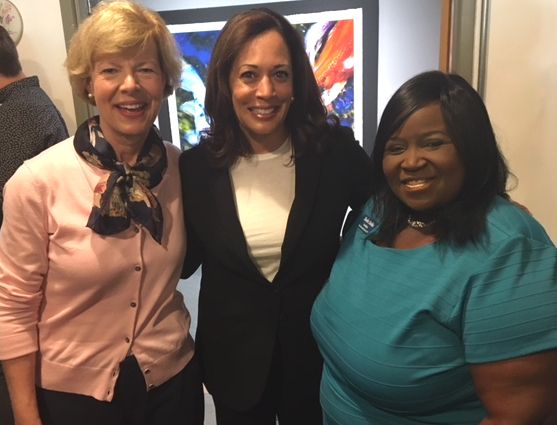 "So … little-known fact: I lived in Madison. My parents taught at the University of Wisconsin-Madison for a brief moment in time and I was five years old and lived in Madison, Wisconsin. I was a native!" Harris said.
The Biden campaign said that additional details will follow on Harris' Labor Day trip to Wisconsin. It will be her first visit to Wisconsin since she accepted the party's nomination two weeks ago.