"I want the girls that read my book to feel pretty," says Uchenna Jones, a wife, a mother of three, a registered nurse, and an author.
Her new book "Pretty Black Girl" is a poem that she wrote that has been brought to life with beautiful, culturally rich illustrations with the goal of inspiring young Black girls everywhere to "embrace the essence of who they are and the diverseness of the beauty they possess."
Her personal journey of publishing her first book – "Hello, My Name Is Christopher" – gave birth to Faith Works Publications LLC in 2017, which focuses on books designed to cultivate children's love of reading, improve their development, and bring them hope and inspiration.  "This is my third published book, but it's my first illustrated book," Jones tells Madison365. 
A disturbing incident at her work as a registered nurse two years ago, unfortunately, led her to create "Pretty Black Girl."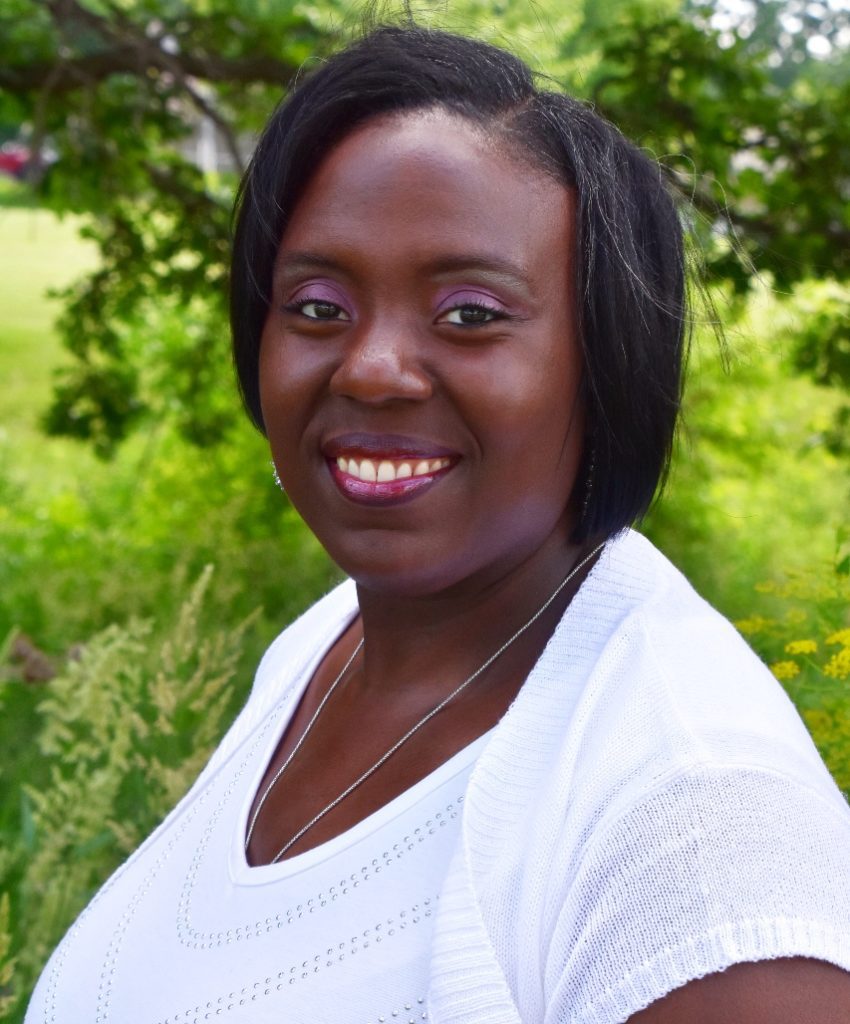 "I was working in a different department because I floated there. While I was helping in a different department, a nurse approached me and asked me what my name was," Jones recalls. "I introduced myself as 'Nurse Uno' but my badge flipped over and she read my name and said, 'But you go by a different name.'"
Jones told her that her name was Uchenna and the woman asked what it meant.
"I told her that Uchenna means 'the will of God.' She leans in and she says, 'Oh, you mean 'stupid ass,' and she walked away."
"It took everything within me to not resort to violence, to be honest with you. I am a 6'1," dark-skinned, full-figured Black female … I can hold my own. But in that moment, I felt like a big, ugly Black girl. I felt like no matter what, people see me as dumb and ignorant. I went to the University of Wisconsin and I have two degrees; I'm not a dummy. But in that moment in the middle of the night – it was almost midnight at the time – I was at a loss for words.
"What hurt more was that this was a colleague. We were both nurses and she had never met me before but she thought that was so funny," she adds. "I just kind of shut down. In that moment I needed to remind myself who I was. I didn't understand why I didn't feel pretty."
In her downtime after the incident, Jones wrote "Pretty Black Girl." "It was a poem. I shared it with my colleague and she told me that I needed to tell my boss what happened," Jones remembers. "I didn't think they would believe me. But they did. And my director was amazing and wasted no time addressing the situation and reprimanding the woman."
Her colleague told her that she needed to make "Pretty Black Girl" into a book. "She told me, 'Every girl needs to know this about herself.' This whole thing will be a two-year journey in a couple of months. The incident first happened in March," Jones says.
"It's so personal for me. I wrote it from such a sincere place. Now that people are starting to get the book, I'm starting to see what the book means to them and learning more and more," Jones adds. "And it's not just Black women. There's a whole notion of beauty that all women have to conform to. I'm looking forward to the amazing dialog from the book. Not just 'pretty Black girls,' but 'pretty girls.'"
Jones hosted a Zoom reading for "Pretty Black Girl" last night and will continue to host them on Tuesdays at 6 p.m. throughout February. The book costs $14.99 and you can buy it here.
"In the book, I never actually talk about what it means to be Black. I describe everything but that – but I state it in the premise – 'Pretty Black Girl.' Somebody pointed that out to me. I never talked about the skin. At the end of the day, that's the one thing I can't change – because I was born with that. So I refined the beauty in terms of what we're able to do and not what we look like."
The illustrations, done by artists Rachel Kallenbach, reflect that.
"Each page is its own story. Each page has its own look and each page has a different look of a Black girl or Black woman," she says. "We are trying to be as inclusive as possible and we want to send the message that at the end of the day we are much more than just what we look like."